A new day in small business funding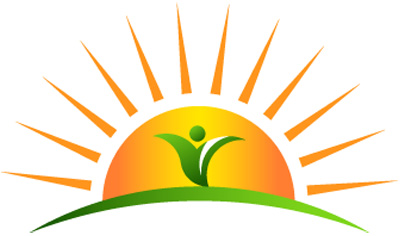 For many small and medium-size businesses access to short-term funding on reasonable terms is hard to find. Banks often require lots of financial statements and tax returns. The application process for loans often means weeks of waiting. And after all that, a frustrating "no" is often the final response.
Today is a new day
Check Center has leveraged its 30 years of serving the business community in California to launch a new funding service for small and medium-size business.
Turn your accounts receivable into quick cash
Accounts receivable funding is a quick, easy way to get cash for your business:
a three-page application takes minutes to complete
you'll have a funding decision 2 business days after submitting the application
our dedicated team provides personal service so the process is easy for you
Here's the way it works: we will buy your accounts receivable and you can take the proceeds from this sale to put more money in your business right away. The amount of funding depends on the amount of the invoice. You can get an advance of 80% of the value of your invoice.
Virtually any business can qualify for accounts receivable funding as long as it has outstanding invoices. While banks look closely at the company's financials and the business owner's personal history, we look at the strength of your company's relationships with its customers.
Learn more about Check Center's accounts receivable funding by clicking on the links below:
Check Center is a stable and successful financial partner
30 years offering unique financial services in California

– family-owned company with headquarters in Oakland, CA
– 20 retail locations: 12 in San Francisco Bay Area, 8 in San Diego County

large, experienced financial partner

– finances over $180MM in operations annually
– company financial standing supervised by CA Dept. of Business Oversight
– maintains confidential information of nearly 100,000 customers

fast, convenient service not available at banks

– finances loans and check cashing for businesses
– don't have to wait for funds
– offers personal service on nights, weekends and holidays

transparent, 'pay as you go' services not available at banks

– no expensive service and maintenance fees
– no hidden charges or set-up fees

national recognition for community service

– about 1% of revenue donated to community service
It's a fast and easy process
step 1: apply for your funding
fast and easy: three-page application that takes minutes to complete
we'll help you – personal service in 20 locations nights, weekends and holidays
confidentiality protection according to financial service industry standards
documents needed:

– valid business license and personal ID
– invoice(s) you want to sell
step 2: receive your decision
decision: 2 business days
advance up to 80% of invoice amount
transparent terms – fixed term, simple costs, no hidden fees
dedicated team in Oakland, CA provides support

– prepares accounts receivable funding agreement
– reviews company background and processes necessary paperwork
– confirms invoice information
step 3: receive your funds
funds deposited by next business day
all disbursement done by secure, inexpensive wire transfers
preferential rate of $8 per wire transfer
step 4: complete payment
dedicated team in Oakland, CA makes it easy

– keeps you informed
– sends payment address and information to your customer
– receives normal invoice payment from customer
– applies invoice payment to your account
Simple and transparent pricing
minimum amount of funding: $2,000
finance fees: fixed percentage charge based on the amount financed

fixed fee for the first 30 days
daily percentage rate after 30 days
amount
of invoice
first month rate
per month
after first month
rate per day
$2,000 – $4,999
5.0%
0.167%
$5,000 – $9,999
4.0%
0.134%
$10,000 – $49,999
3.0%
0.100%
$50,000 – or more
2.5%
0.084%
example
amount
$5,000
term
30 days
rate
4% ($200)
decision
2 business days
funding
next day wire ($4,000)
collateral
invoice
payment
payment of invoice
safety
your info is 100% secure
disbursement fees: secure funding via inexpensive wire transfers

preferential rate of $8 per transaction
funds deposited in your account by next business day

all disbursement done by secure, inexpensive wire transfers
late fees: after 90 days all balances charged 0.450% daily rate
Check it out: our accounts receivable funding is better
| | Check Center | Bank |
| --- | --- | --- |
| type | accounts receivable funding | commercial loan |
| cost | small, fixed percent of invoice | interest and fees depend on your credit |
| application | easy 3-page application | financial statements and tax returns |
| decision | 2 business days | process takes weeks |
| commitment | typically 30 days | typically years |
| funding | next business day | often requires account |
| payment | we do the work for you | you pay for years |