content header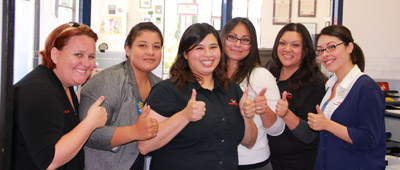 If you're looking for a supportive environment that values teamwork, fresh insights and seeks innovative thinking, come join the fun at Check Center!
We provide an environment that values your talent and rewards results and service to the community.
Check Center is a 30-year-old retail financial service company on a mission to revolutionize financial services for the communities we serve. We are different because we say "Yes" to our customers when other companies would most often say "No".
In addition, Check Center has earned national recognition for 13 consecutive years for excellence in community service as a winner of the FiSCA Activa Award. The company invests about 1% of revenue to community services annually, focusing on helping kids, such as supporting MDA and an annual Back to School Day.
To apply for a position in one of our retail location, please click here