content header
MoneyGram: Money Around the Corner or Around the World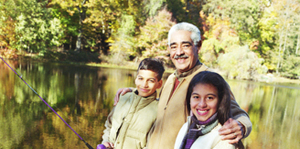 At Check Center, you can send money to friends and family anywhere in the world in minutes!
Our MoneyGram® money transfer service offers a affordable and convenient money-wiring to Northern and Southern California, the U.S. and over 200 countries around the world. We offer same-day delivery that arrives in minutes, as well as an economy service that typically takes three business days. Delivery is reliable and secure via the MoneyGram network.
California Bill Pay with MoneyGram® from Check Center
Pay all of your most common bills in one place with our electronic MoneyGram® bill pay service. With low fees and one to two business day processing, keeping track of your bills and making sure you pay them on time in order to avoid late fees is affordable and easy. We're happy to help you keep on top of your:
credit card payments
cable/satellite bill
utilities
mortgage/rent
mobile phone top-ups
The process is easy. Simply call us toll-free at 1-888-593-5626, or stop by a Check Center location near you to take advantage of our long list of financial services.
MoneyGram® Money Transfer from Check Center
Have an urgent bill to pay? MoneyGram's® money transfer service can wire your bill money in minutes, sparing you the hassle of that pending late fee.
Do you need to send money to a family member or friend in an emergency? We're happy to help, regardless of the state or country they're in, and that same-day processing still applies, regardless of the distance.