Get Paid Faster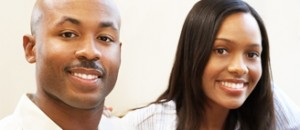 Don't wait days for your check to clear the bank – you can have your cash today when you cash your check at Check Center. Any type or any amount of check.
Want your cash even faster? We now have 3 new ways for you to receive your pay or benefits up to 2 days faster.
Secure Check: Sign up for our Secure Check program, and your paycheck or benefits check will be available up to 2 days faster.
Benefits Express: By March 2013 the U.S. government will no longer issue Federal benefit checks such as Social Security. All recipients will be switched to a government debit card. Don't get stuck – get your payment up to 2 days faster by signing up for the Benefits Express program.
Direct Deposit: Have your paycheck deposited on a Check Center – NetSpend VISA® debit card account and your paycheck, benefits checks – even tax refunds will arrive up to 2 days faster.
Save 20% on all Check Cashing Services
Now you can save 20% on all check cashing services at Check Center by joining our VIP club. You save 20% when you cash your check and load your Check Center-netSpend pre-paid VISA debit card at one of our convenient locations.
Click here to see your savings
Find out how to get your money faster and save to. Call us toll-free at 1-888-593-5626 or click here to find the nearest Check Center location and ask us to help you get paid faster every time.