Get Paid Faster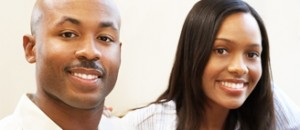 Don't wait days for your check to clear the bank – you can have your cash today when you cash your check at Check Center. Any type or any amount of check.
Want your cash even faster? We now have 3 new ways for you to receive your pay or benefits up to 2 days faster.
Secure Check: Sign up for our Secure Check program, and your paycheck or benefits check will be available up to 2 days faster.1
Benefits Express: By March 2013 the U.S. government will no longer issue Federal benefit checks such as Social Security. All recipients will be switched to a government debit card. Don't get stuck – get your payment up to 2 days faster by signing up for the Benefits Express program.1
Direct Deposit: Have your paycheck deposited on a Check Center Netspend® Visa® Prepaid Card account and your paycheck, benefits checks – even tax refunds will arrive up to 2 days faster.4
Save 20% on all Check Cashing Services2
Now you can save 20% on all check cashing services at Check Center by joining our VIP club. You save 20% when you cash your check and load your Check Center Netspend Visa Prepaid Card at one of our convenient locations.
Click here to see your savings
Find out how to get your money faster and save to. Call us toll-free at 1-888-593-5626 or click here to find the nearest Check Center location and ask us to help you get paid faster every time.1
Disclosures/issuer
1 Faster access to funds is based on comparison of our immediate availability policy versus the typical banking practice of only posting funds after settlement. Direct Deposit and earlier availability of funds are subject to payor's support of this feature and timing of payor´s funding.
2 This optional offer is not Metabank product or service nor does Metabank endorse this offer.
3 NetSpend does not charge for this service, but your wireless carrier may charge for messages or data.
4 Faster access to funds is based on comparison to a paper check. For refund status visit www.irs.gov.
The Netspend Visa Prepaid Card is issued by MetaBank®, Member FDIC, pursuant to a license from Visa U.S.A. Inc. Netspend, a TSYS® Company, is an authorized Independent Sales Organization of MetaBank. Card may be used everywhere Visa debit cards are accepted. Certain products and services may be licensed under U.S. Patent Nos. 6,000,608 and 6,189,787. Use of the Card Account is subject to activation, ID verification, and funds availability. Transaction fees, terms, and conditions apply to the use and reloading of the Card Account. See the Cardholder Agreement for details.
© 2017 Total System Services, Inc.® All rights reserved worldwide. TSYS and Netspend are federally registered U.S. service marks of Total System Services, Inc. All other trademarks and service marks belong to their owners.