Get the Consumer Loan You Need!
If you're hoping to make a new purchase, get out of late fees, pay for repairs, or shore up your income, you may be in the market for a consumer loan. Indeed, since a consumer loan is simply an amount of money lent to an individual for family, household, or personal reasons, you can use our services for just about anything. Our neighbors in Berkeley, Chula Vista, Escondido, Oakland, and San Diego have plenty of reasons to consider Check Center.
Making the Right Choice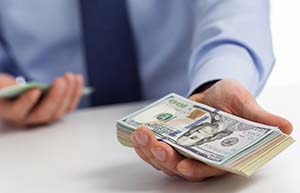 Here at Check Center, we're passionate about getting the best results for our friends and neighbors. Whether you're looking for check cashing in Escondido, CA, seeking a payday loan in 3rd Ave, Chula Vista, or doing anything in between, we'll help you keep moving forward. With us, it's easy to get a quote on a pay day loan or a personal installment loan. Consider the following factors to determine if a consumer loan is right for you.
Most borrowers tend to think of loans as massive sums that take years to pay off, but consumer loans for day-to-day expenses often run small, and could be paid off in just a few weeks.
Unlike some larger, business-directed loans, consumer loans are often made available for borrowers with less-than-impressive credit.
If you're anything like most people, you don't have time to waste standing in line or filling out paperwork. Here at Check Center, we make the consumer loan application process quick and painless.
We've Got Your Back
If you're in Berkeley, Chula Vista, Escondido, Oakland, or San Diego, the experts at your local Check Center can help you learn how to apply for the personal loan you need. Don't wait! We cut out the bureaucracy, wait times, and long lines so you can get back to the good life in no time.