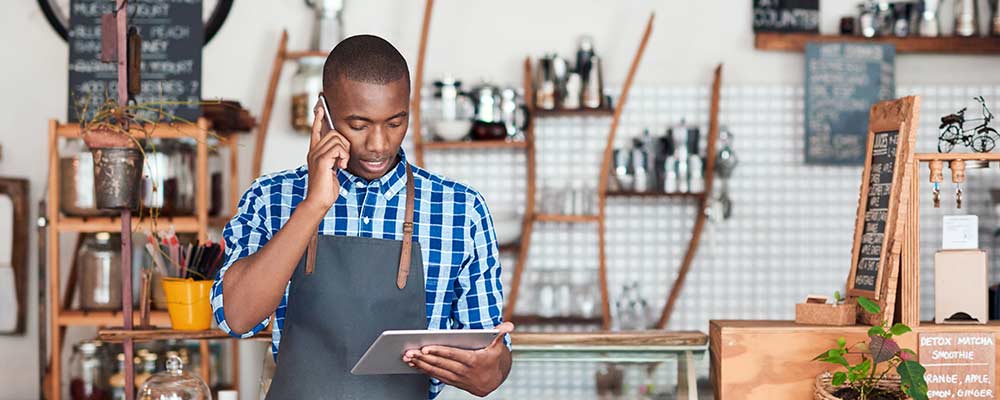 Financing your San Diego area small business can be a challenge even if you have perfect credit. If you have a less than perfect credit score? It could be impossible. Fortunately, there are ways to get small business loans with no credit and even bad credit small business loans to help you launch your startup the right way.
Small Business Startup Loans
Unlike what Hollywood would have us believe, most Chula Vista small business owners do not have a venture capitalist waiting in the wings to throw money at their next big idea. Instead, they're forced to rely on hard work and small business loans to keep the lights on while things get moving. If this sounds like you, Check Center can help. Our easy financing options give you access to small personal loans that build your credit and provide you with fast cash you can use now, as well as secured options. All you need is a business license and proof of ID – we'll take care of the rest.
Ongoing Business Solutions
Startup loans aren't the only business products we offer to help your venture run smoothly. We also deliver easy check cashing and invoicing solutions to help you get your money faster, so you can put it to work for you now – not 90 days from now.
And, if you have employees or expenses to track, our business expense and tax tools can help you keep it all under control, so those quarterly tax reports won't be such a headache.
Explore your options and see how much easier it can be to get the funding your Richmond small business needs, and the tools to keep operations moving when you partner with Check Centers. Contact us today to get started and learn what we do to help you and your community thrive. While you're here, also check out our blog on getting a payday loan with no credit check, as well as our overview of the reasons to get a small business loans.