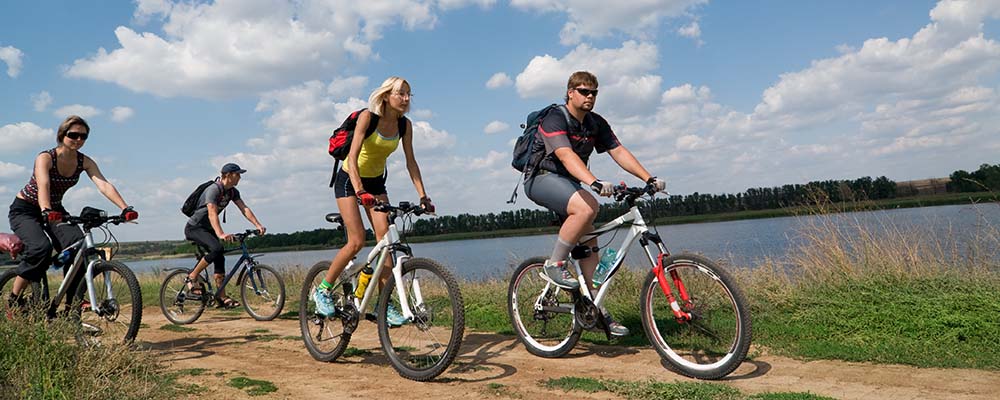 Looking for fun things to do with friends and family? Here in Escondido, CA, you can take advantage of a wide range of day-trip opportunities and outdoor adventures. The unique attractions in our area are sure to be appreciated by children and adults alike, and with summer in full swing, it's the perfect time to plan your next day out.
Attractions
The experts here at Check Center know the community inside and out, and we're in the business of empowering our friends and neighbors. Explore some of our favorite outdoor adventures below.
Daley Ranch: Located near Lake Dixon, Daley Ranch is the perfect place to hike, bike, and escape from the stresses of the city. It features six hiking trails, paved and unpaved walking paths, and even horseback riding opportunities.
Kit Karson Park: Picnics, family gatherings, and other outdoor activities are easy to enjoy at Kit Karson Park. The latter's spacious layout, recreation facilities, and Amphitheatre provide regular opportunities for entertainment.
San Diego Zoo Safari Park: San Diego's famed Safari Park Zoo appeals to animal lovers of all ages. Whether you opt for one of their guided safaris or plan your own day walking through the park, you'll fall in love with this location's exotic animals and unforgettable exhibits.
Welk Resort Fountains Golf Course: It's almost impossible to be in a bad mood when you're playing a round at Welk Resort Fountains Golf Course. Eighteen holes and a mile-long course make this the perfect place to spend your next sunny day off.
Check Center

Has You Covered

No matter your needs, you can count on your friends at Check Center to keep you moving forward. Whether you're planning a vacation, saving for a trip, or just trying to stay ahead on bills, you'll find plenty to get excited about on the Check Center blog. Get in touch with us today to learn more about our values or secure the loan you need!